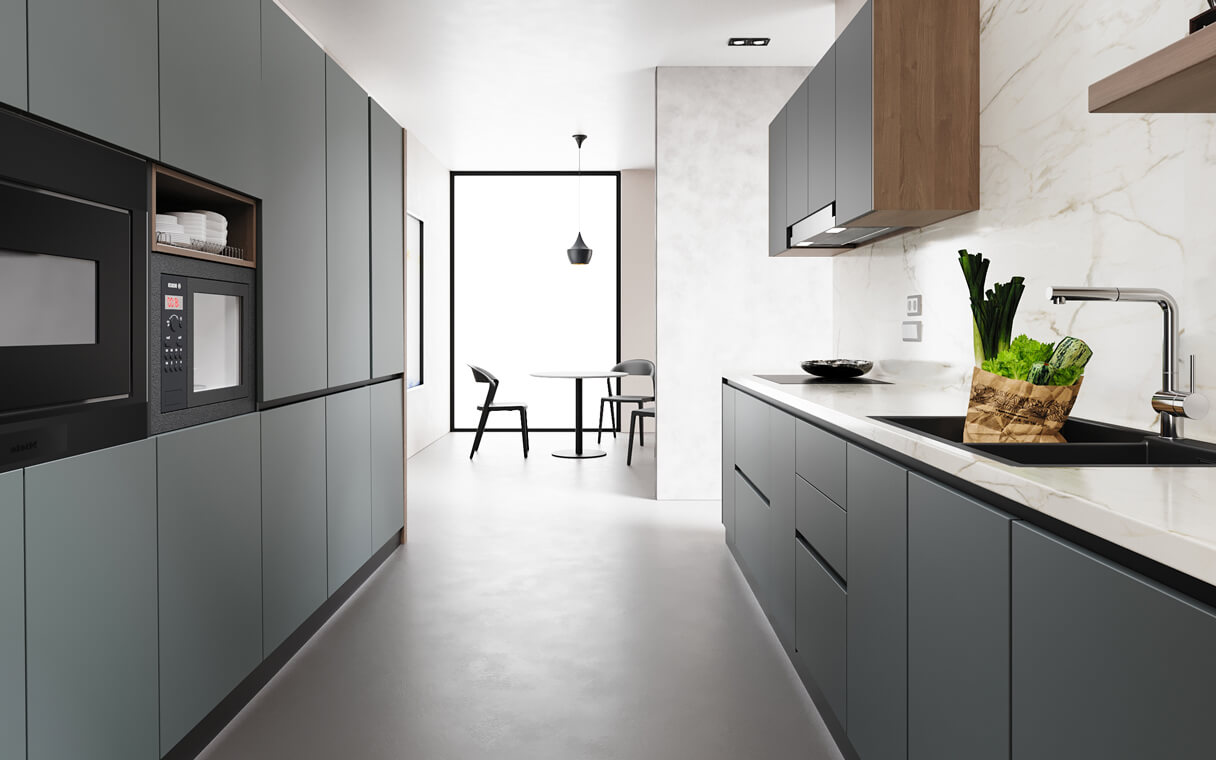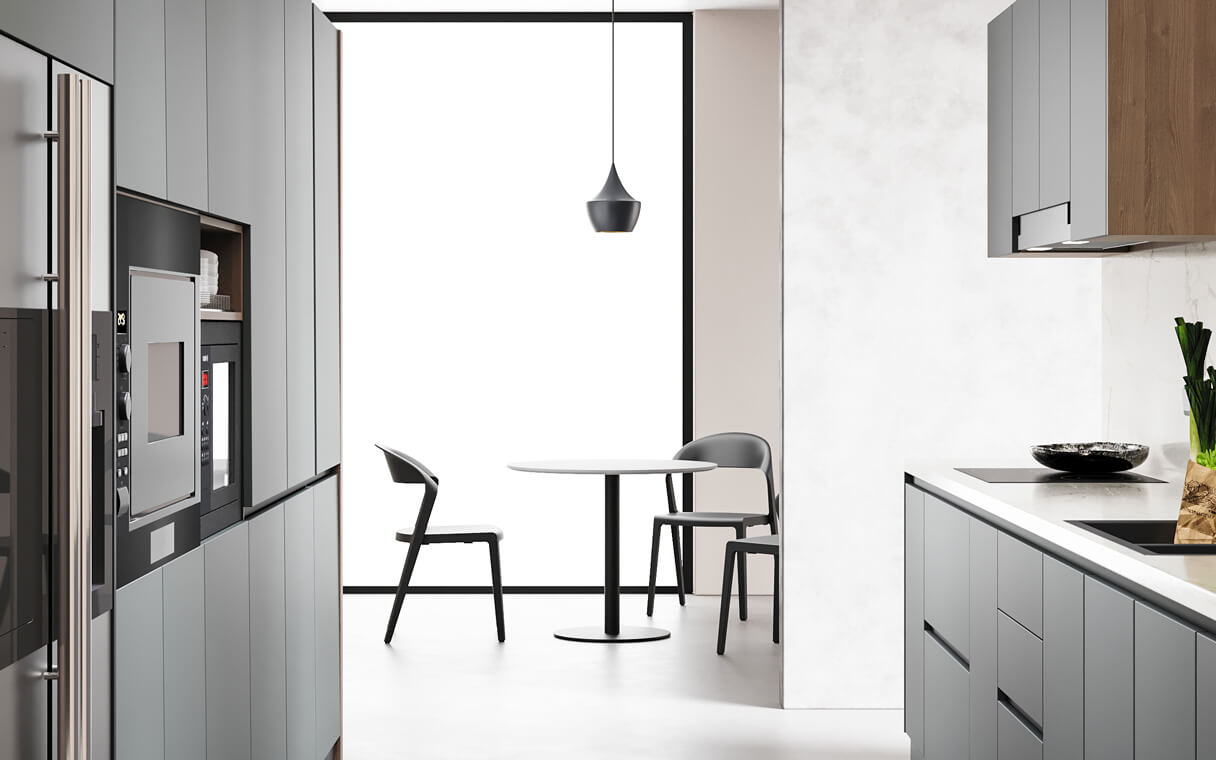 Price Range: 15,000 - 20,000 AED
Army green kitchen cabinets with the touch of brown walnut and calacatta porcelain. Base cabinet's dark brown walnut texture fit seamlessly with the army green door cabinet.
Nova is a new collection of office furniture by .Design using the latest technology to improve your daily life with unmatched properties in the market, we have upgraded our series of products with a timeless range of colors and an exclusive ultra-matt texture to fit all your design needs.
Nothing is more gratifying to the eye and palate than lovely pastries, which have reached such levels of aesthetic perfection they can now be considered an artform. Displayed on soft, silky to the touch, marble-effect surfaces, only Calacatta Macchia Vecchia, embellished with bold inserts of Rovere Baio, can make them seem even more inviting, ready to...