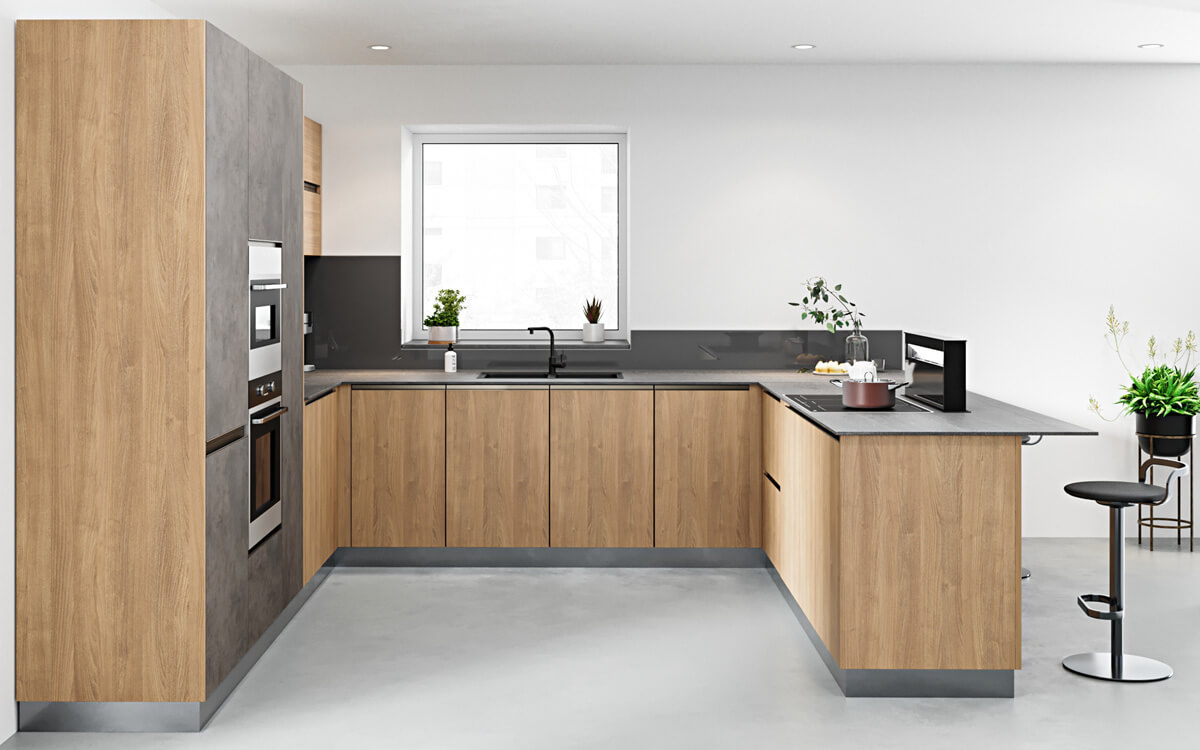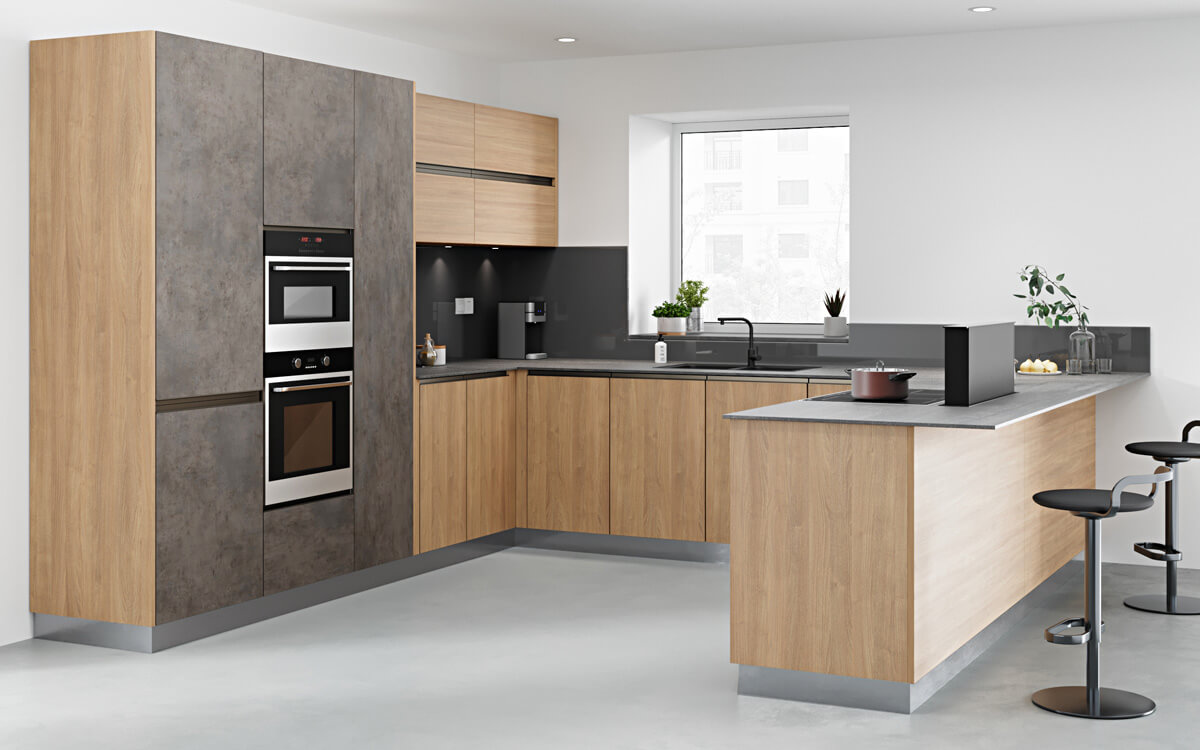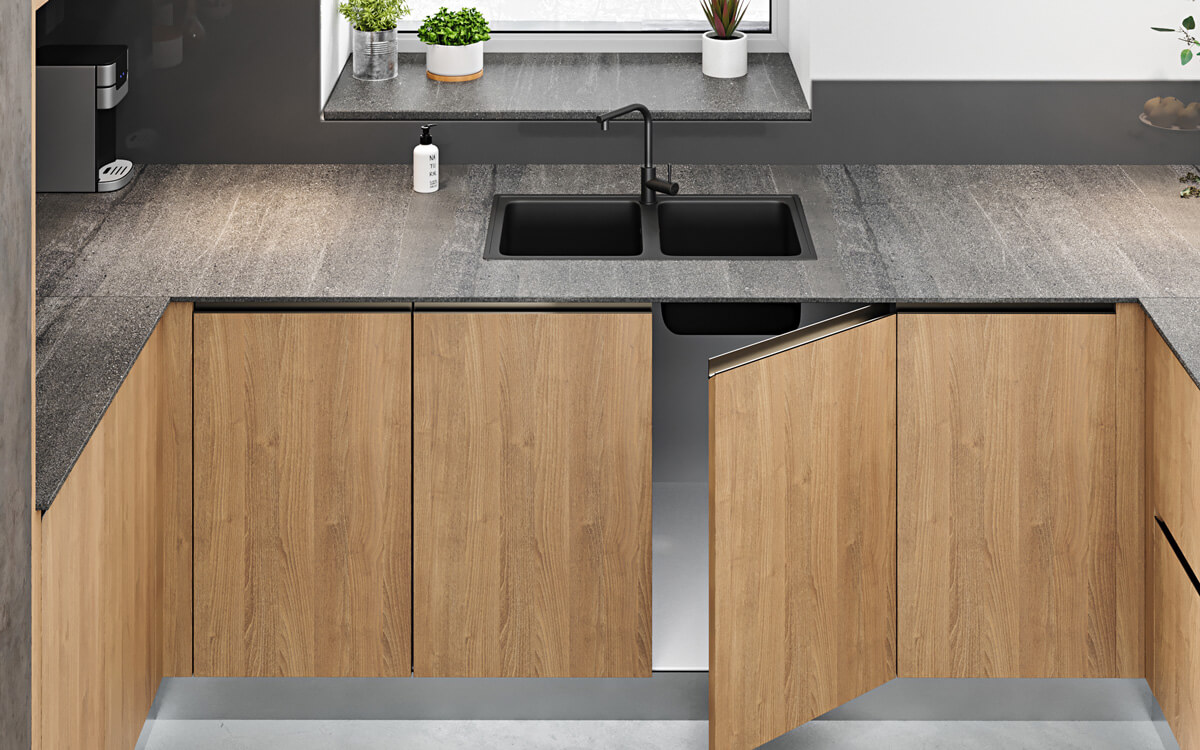 Price Range: 15,000 - 20,000 AED
Complementary finish, matching the front door cabinets, tall units, and base cabinet. Backsplash and countertop are on the same shade that matches the whole kitchen interior.
The Branson Robinia embodies an elegant decorative image that receives a certain scaled-down appearance thanks to the light planking and linearity. Due to the use of mother-of-pearl pigments and in combination with the texture ST19 Deepskin Excellent, it also displays a certain degree of naturalness. The Natural Brown Branson Robinia displays a reddish...
Basalt Black is a colour inspired by volcanic rock which adds a particularly elegant touch to the kitchen.
The decor Light Grey Chicago Concrete resembles a slightly undercooled concrete surface, which is no longer just used as a worktop, but also as wall cladding in interior design or even in furniture design. This concrete also looks very authentic on large surfaces, as it displays fewer repetitions due to the XL repeat. The texture ST9 Smooth touch Matt...