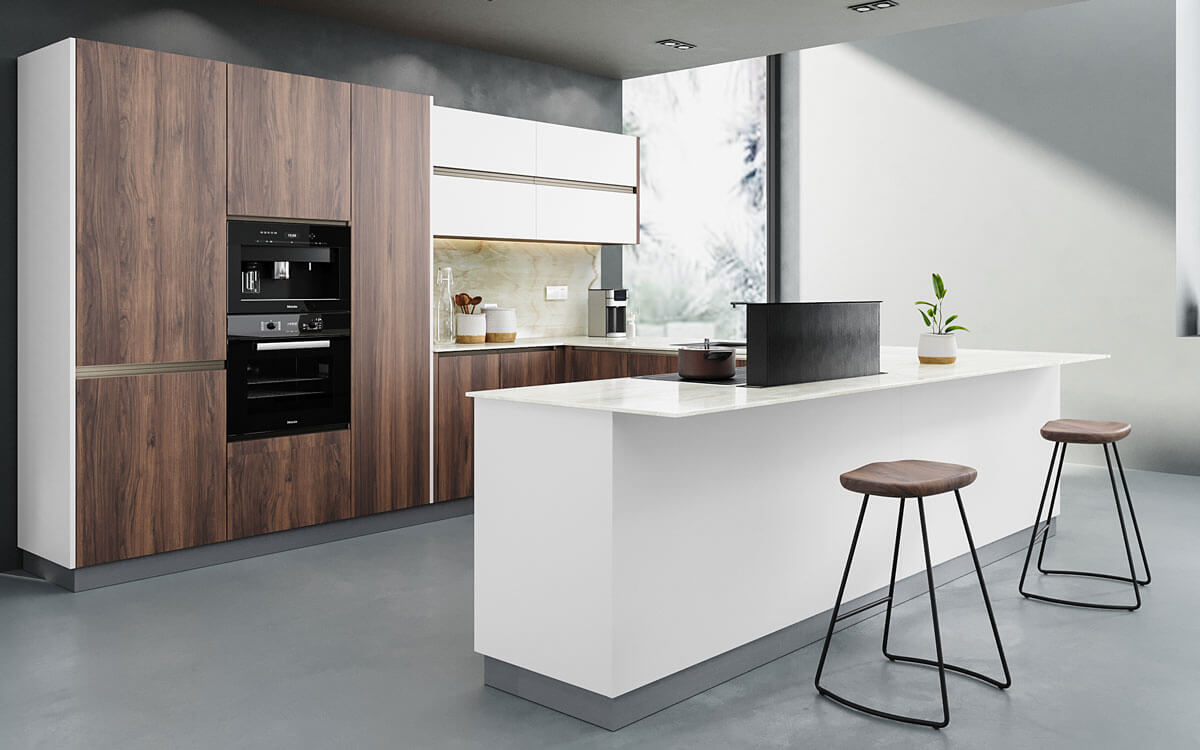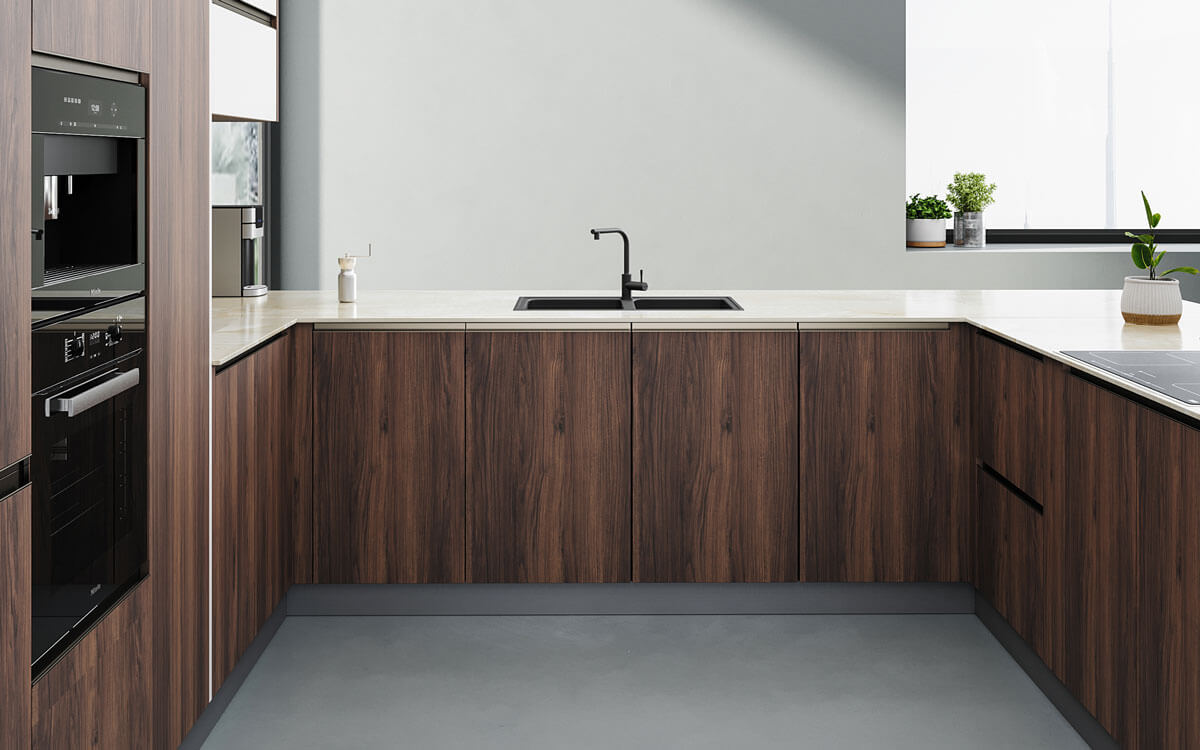 Price Range: 15,000 - 20,000 AED
This kitchen features tall units and cabinets with dark brown oak with a combination of white base cabinet and marble countertop.
Dark Brown Charleston Oak comes with a colour intensity that is reminiscent of walnut. The extreme naturalness of this reproduction is expressed in the striking switch between lighter and darker areas. The texture ST36 Feelwood Brushed makes the decor feel like a handcrafted freshly sanded surface.
Nothing is more gratifying to the eye and palate than lovely pastries, which have reached such levels of aesthetic perfection they can now be considered an artform. Displayed on soft, silky to the touch, marble-effect surfaces, only Calacatta Macchia Vecchia, embellished with bold inserts of Rovere Baio, can make them seem even more inviting, ready to...
The most neutral white in our collection, Alpine White is frequently used in interior design. This matches with the popular RAL Signal White, which is also frequently used in interior design. The ST9 Smoothtouch Matt surface texture provides this opaque color a high-quality, in-demand natural matte finish.