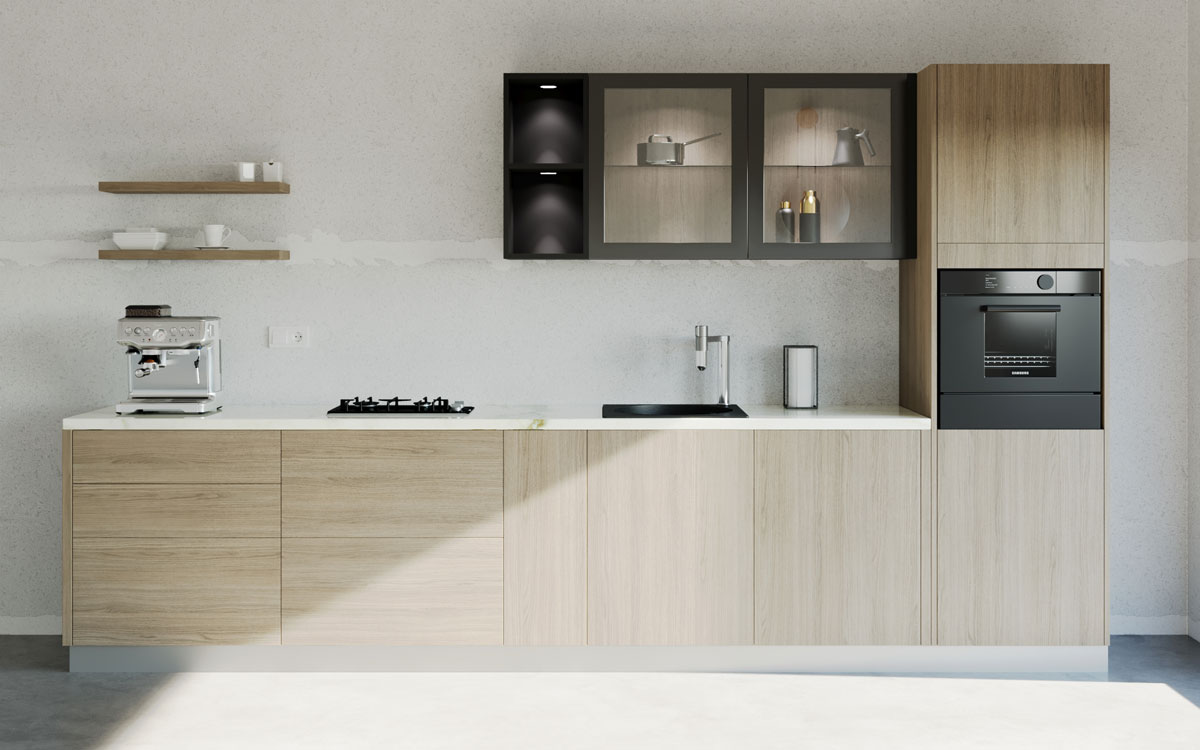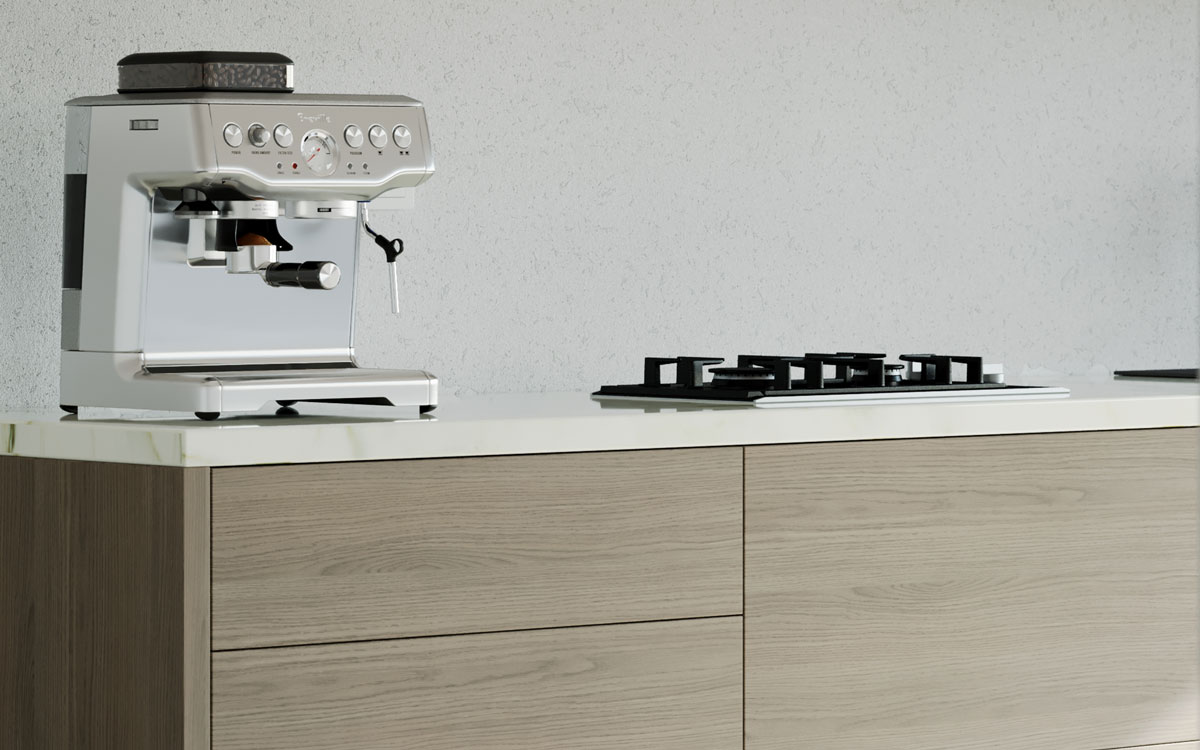 Price Range: 15,000 - 20,000 AED
Scandinavian inspired, natural design concept. It features both smooth oak and marble effect. The combination of light oak and calacatta finish countertop gives both modern and timeless feel.
Nothing is more gratifying to the eye and palate than lovely pastries, which have reached such levels of aesthetic perfection they can now be considered an artform. Displayed on soft, silky to the touch, marble-effect surfaces, only Calacatta Macchia Vecchia, embellished with bold inserts of Rovere Baio, can make them seem even more inviting, ready to...
Kaisersberg Oak displays a subtle decor in a light natural colour. The fine pores create a very natural appearance. The bright splint gives the decor a certain vitality despite its quiet overall appearance, supported by the brushed feel of the texture ST22 Deepskin Linear.