Kitchen with Island Collections
Features a wall of cabinets and a free standing Island.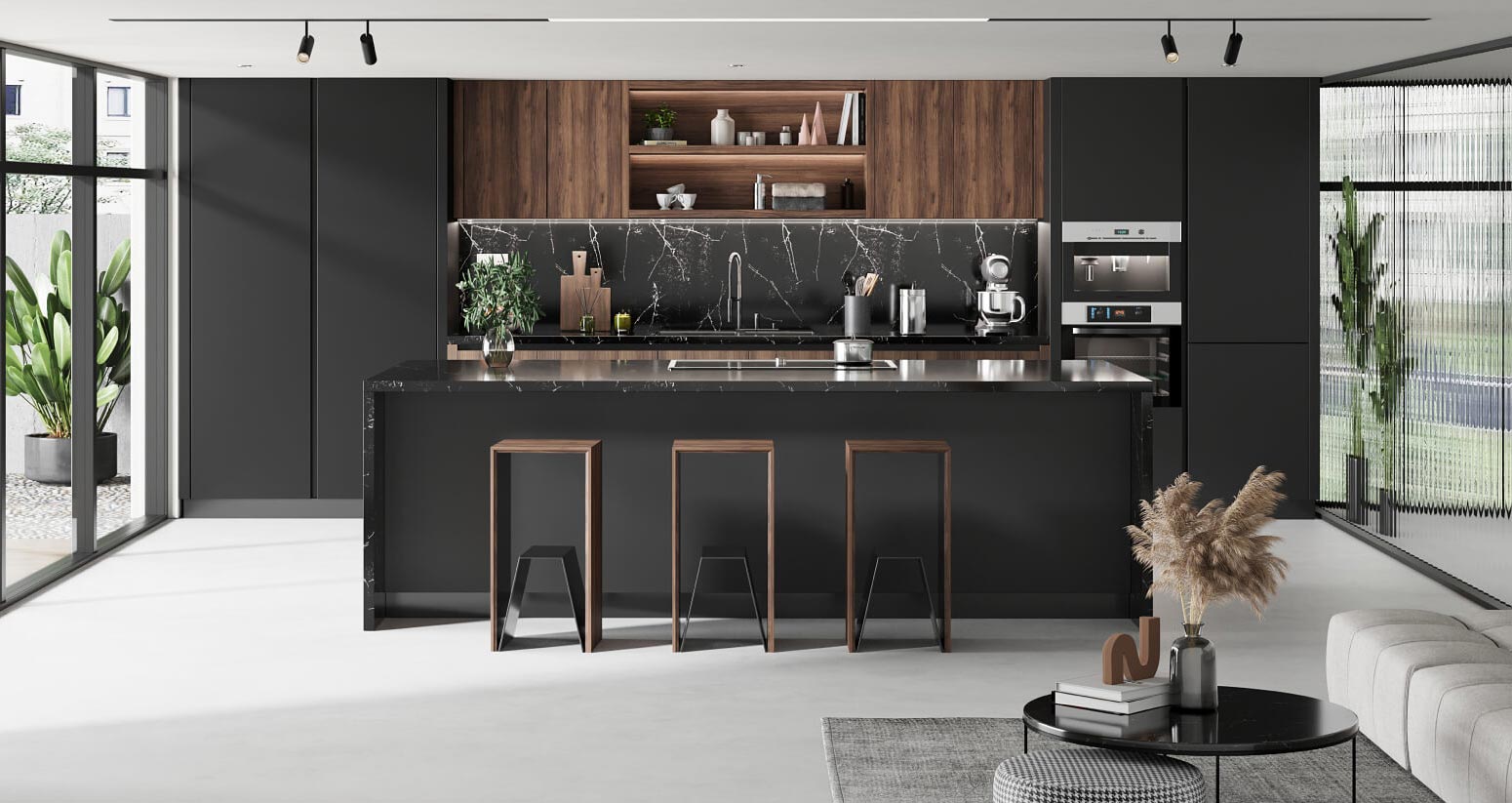 Provided a set of modernized layouts considered as plans for your kitchen.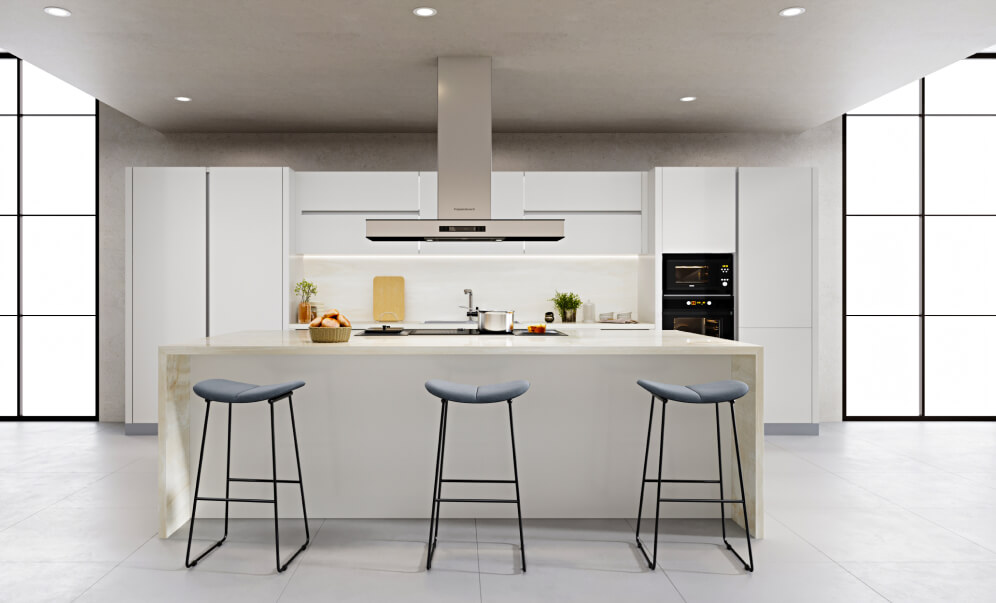 Seamless White Kitchen Island
Adding texture like detailed marble countertops to a minimal white kitchen creates interest in the space.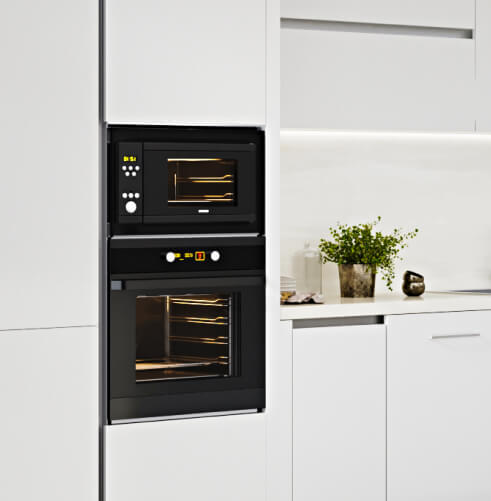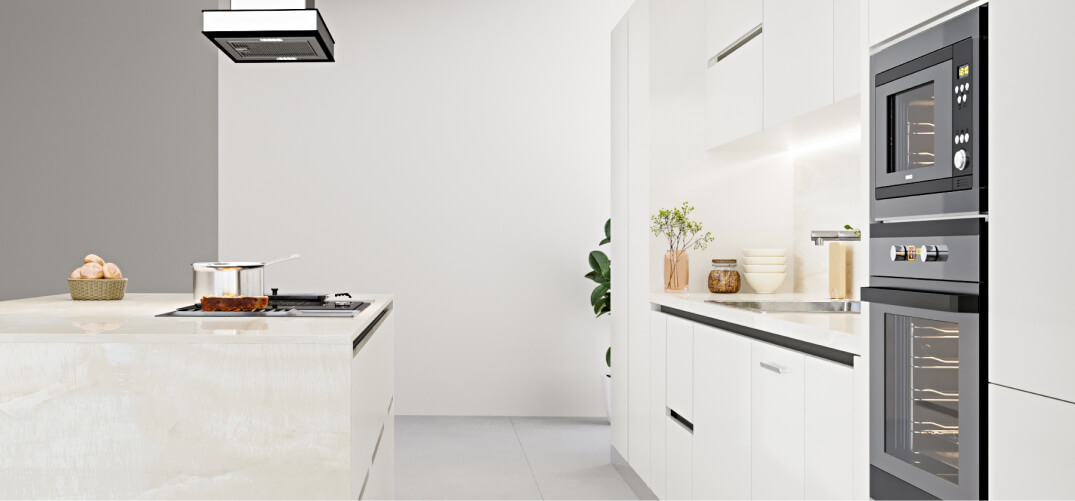 For a more cozy look adding a subtle contrast between marble and wood textures help the space look more compelling.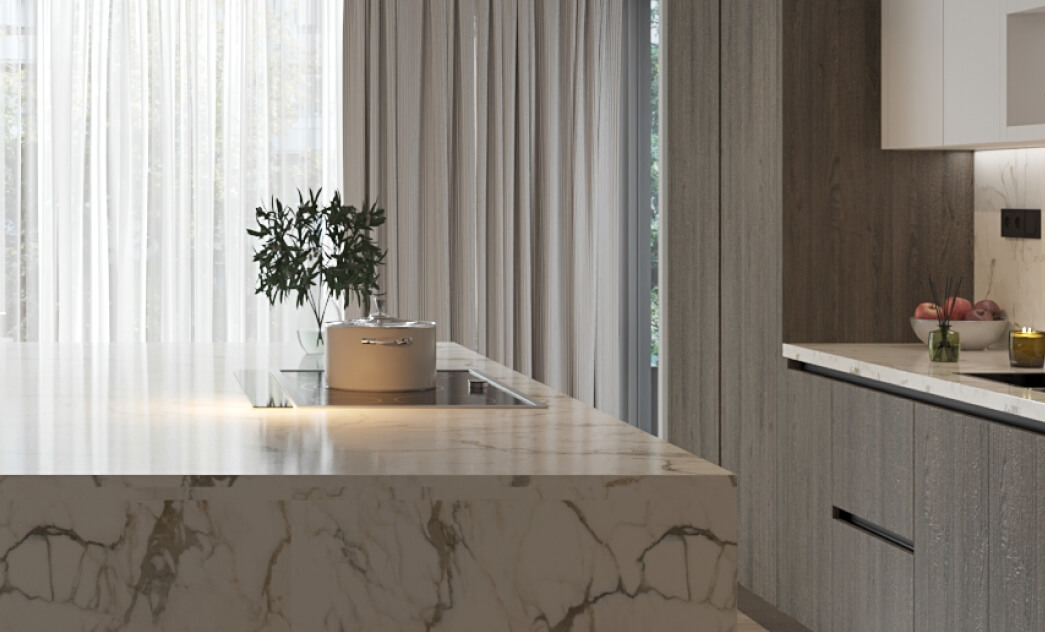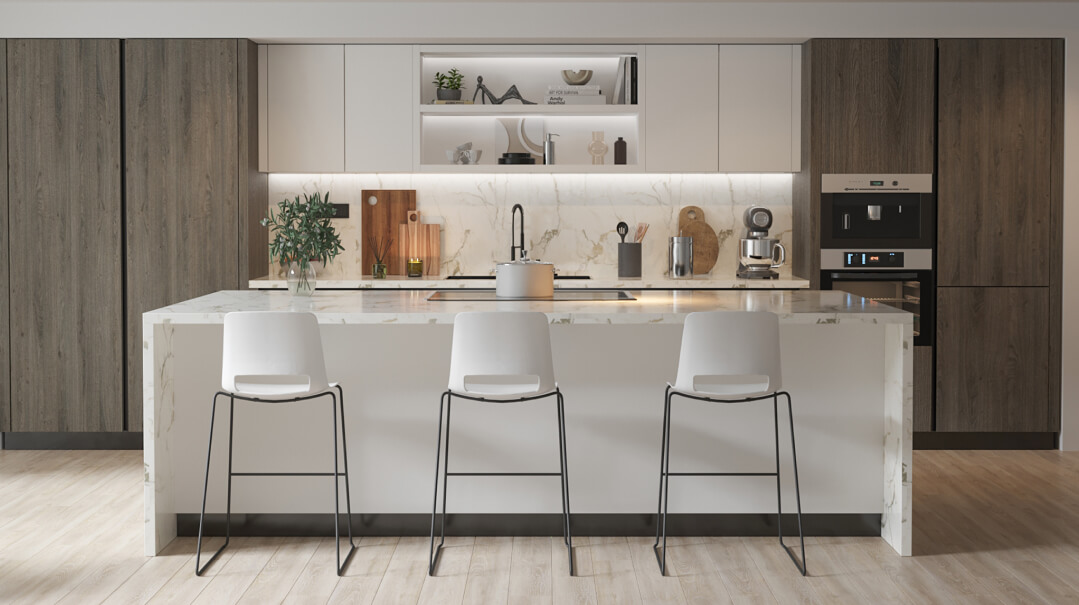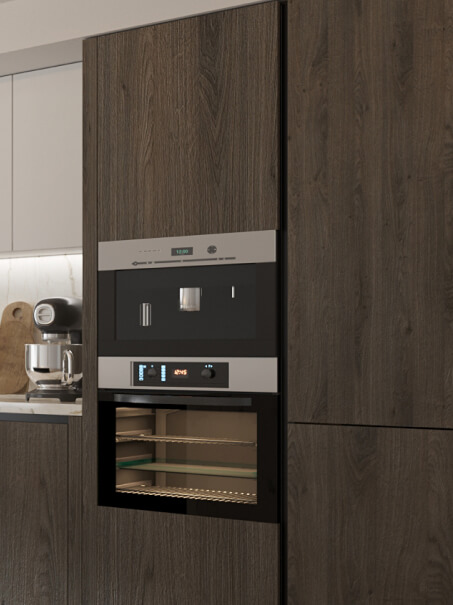 Explore other kitchen styles and finishes.